After a complete renovation in 2022, our restaurant shines in a new light. Modern furnishings combined with traditional elements ensure a cozy atmosphere over coffee, lunch or dinner.
True to the motto "Good cuisine is the foundation of all happiness", our kitchen team enchants the guests every day with varied, fresh and tasty delicacies. Our chef relies on high quality and sustainable products from the region. "You can taste the quality," says the young chef.
The finest ingredients are refined into traditional South Tyrolean and Italian dishes. A modern interpretation of the same ensures a varied menu and a feast for all the senses. Our service team spares no effort to pamper our guests according to all rules of the art.
Fam. Pernthaler/Mader welcomes you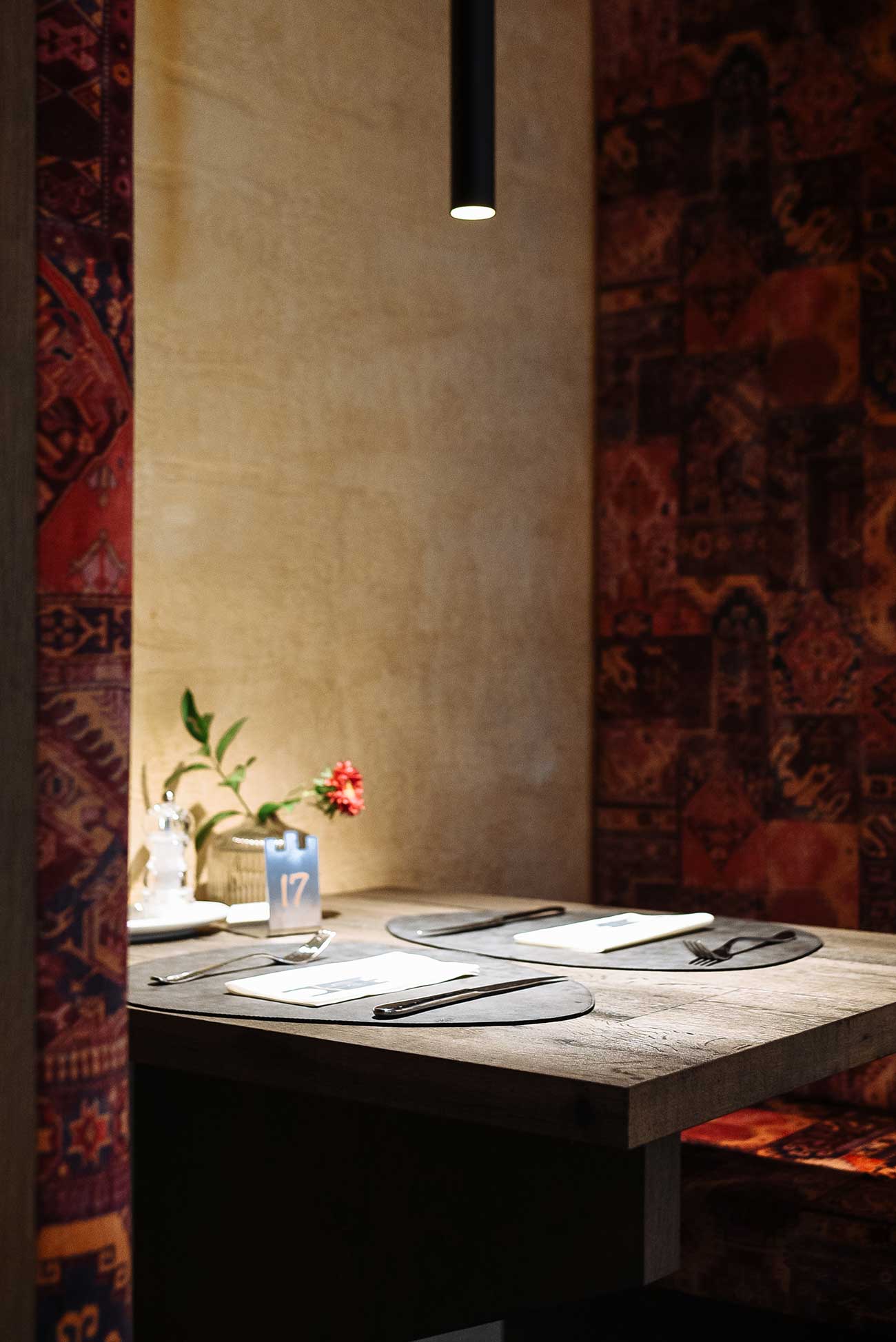 Restaurant/pizzeria opening hours
12:00 am – 14:00 pm
18:00 pm – 21:00 pm
every day 12:00 am – 14:00 pm and 18:00 pm – 22:00 pm
saturdays 12:00 am – 14:30 pm  and 17:30 pm – 22:30 pm
sundays 12:00 am – 14:30 pm and 17:30 pm – 22:00 pm
Restaurant Nepomuk
It's time for innovation!
We want to bring new freshness among Valleys and Mountains and preseserve Tradition at the same time. In all our dishes history should reflect nowadays with a modern touch. We, young and experts at the same time, wish all our dishes come to a new life. So why not to taste them once again?
Our Philosophy
"All the best from simple"
For us cooking means to create wonderfull dishes from simple, fresh and ecofriendly products: All starts with an accurate selection of our products: when we buy our foodstuffs, we take a special care on its origins and the seasonality. Obviously the respect over the product is our first aim. This is the reason why we have responsibly and personally selected our suppliers: for us it is extremely important to improve e preserve local environment, its agricolture and farming. At the same time we ensure quality and taste of every single ingredient and we avoid long term transpots and squanderings with a special focus on our territory.
Real, authentic local cooking
We want to realize genuine and authentic dishes with a touch of personality and new ideas. The mainstay of our cooking philosophy is traditional cooking with a particular focus on todays style and flavours.